Meditel is an authorized partner of Optima Telekom with the main task of acquiring new customers for them.
Creating and optimizing Google Ads campaign according to our internal processes.
1. Researching, analyzing and defining goals
Target User
We found answers to the following questions: Who is the typical user? Demographic characteristics? How does their purchase process look like in the context of customer service? What problem does the customer solve by purchasing the product? What is important to them? How do they make purchasing decisions? Why do they choose to buy from you, not from the competitors?
According to these criteria, we defined the target groups. The next step was to understand their motivation and how they make decisions about choosing a new Telecom provider, where are they located, what demographics they belong to, etc.
If we do not understand who is the target user, how do we take advantage of the huge targeting opportunities Google Ads provides?
That's why it is important to define who your target user is and collect as much information possible about him/her.
This information is not only important for targeting but also for conversion, ad writing and website text adjusting in order to motivate the visitor to convert.
The goal is to create attention-grabbing ads which can be done only with a complete understanding of how the users makes their decisions and how are you the best solution to their problems.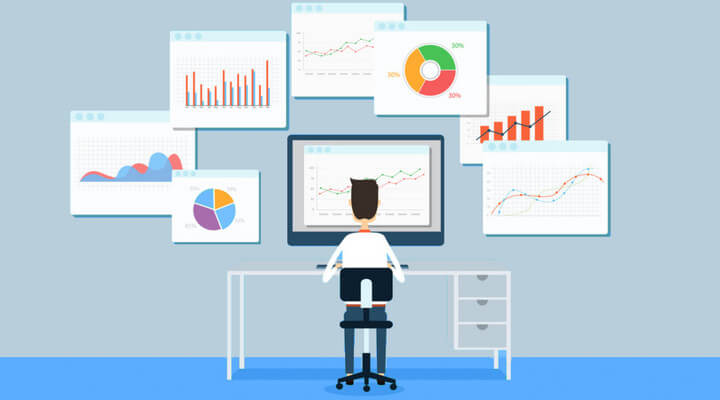 Business Research
We are, in a way, your marketing department, so we need to completely understand your business. How can we present you and your qualities if we know nothing about them?
So, it's necessary to take time and answer questions such as: What problem are you solving for your users? Why would they choose you? How do you handle this problem in comparison to your competition? How your sales or elevator pitch look like? What are your best-selling products or services? How does your sales process look like?
How did we gather the necessary information?
With good cooperation and communication with our client. If there is no good interaction and support between the agency and the client (especially in the initial phase), the results will be missing.
By asking the right questions, searching for the most important information and doing our own research, it is possible to work quickly and efficiently.
In the research phase, it's important to focus only on information that is really relevant for the Google Ads campaign. Through the years we identified the exact information we need which led to the maximum acceleration of the process.
How we did our research for Google Ads campaign?
We send each customer a short questionnaire to answer questions about their business, competitors, and customers. We have a brief meeting with each client where we affirm and comment on the information collected. We send a short questionnaire to the acquired users to better understand why did they choose the service and what doubts/dilemmas they had in the process.
A great advantage of working with Meditel Service is that they understand their business. They are first and foremost a sales organization which was great for us because they are very close to their customers. They are listening to their needs, constantly communicating with them and trying to understand their problems. This information was crucial for campaign success.
Quantitative analysis and research
In addition to qualitative analysis and data collection, we conduct a Google Analytics account analysis. The idea behind it is to understand how visitors behave ones they are on the website – which elements are superfluous and distractive, where are the users spending most of their time, what are the profitable segments, what brings conversions, what to focus on, etc.
Competition research
We analyzed competing campaigns through their web sites and landing pages review. We use competition research tools (SEM Rush and Similarweb) that reveals useful details such as keywords, ad quality, and landing pages, website traffic, major traffic sources, etc.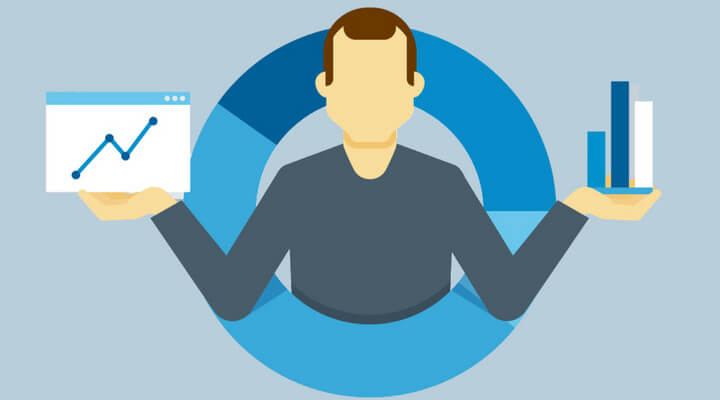 How to develop a USP that makes a difference?
The main challenge of this campaign was strong competition made of large telecom operators who spend a lot of money on branding and advertising.
Because of that, we invested a lot of time in differentiating Meditel's offer.
The USP (Unique Selling Point) describes unique benefits your offer has in comparison to your competition.
With telecom market analysis, we concluded that most of the users will do their research and check all available offers. Because of that, it's really important to communicate why Meditel's offer is better and why they should choose them instead of competitors.
"We considered the fact that we are competing with much stronger competition our advantage because unlike large systems, we can be much more flexible and faster when it comes to decision making."
Zvonimir Stancic, Head of Digital Department
With the Meditel team, we created strong USP for this campaign that drastically increased conversions.
Tips to create a USP that makes a sale:
Define who your target user is. Explain the problems you are solving to your target user. Focus on the unique benefits that the customer receives from your offer. You need to have a reason why the customer would choose your offer over the competition, and that reason must be strong. Be short, clear and simple.
USPs for this campaign were the best gifts in the market.
Take a look at great examples of famous USP.
Keyword research
We did thorough keyword research to better understand the market, user awareness, which keywords they are searching and to which extent. We defined priority keywords for campaign needs. These are the words in which the user intent is clear (so-called search intent), words that are not too competitive but have sufficient search volume. We used Google Trends, Google Keyword Tool, and keyword.io